Miller and Greene College Award Winners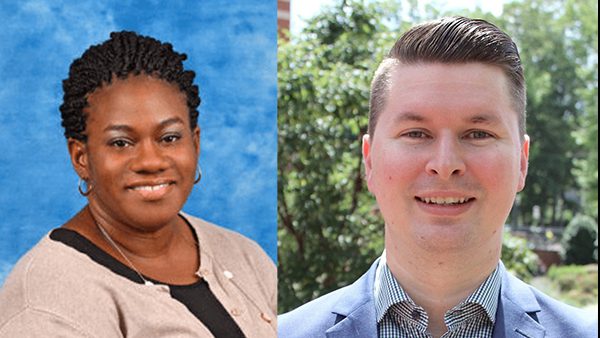 Drs. Ryan Miller and Tisha Greene were recognized during the annual Cato College of Education Awards Ceremony & Celebration at the Cone Center, McKnight Hall, on April 27, 2023. Miller was awarded Excellence in Teaching. Greene received the Award for Diversity.
Faculty and staff within the college received the following awards:
Dr. Erin Washburn – Excellence in Research;
Dr. Tom Fisher – Sustained Service to Public Schools;
Dr. William Sloan Snyder – Page and Ed Kizer Beginning Teacher;
Dr. Bettie Ray Butler – Distinguished Faculty;
Drs. Miranda Fitzgerald and Brittany Anderson – Early Career Faculty;
Vivian Cherry – SHRA Staff Employee of the Year;
Liz Adkisson – EHRA Staff Employee of the Year.
Congratulations to all for their outstanding contributions!