Ed.D in Educational Leadership
Welcome to the Ed.D. in Educational Leadership at UNC Charlotte!
Information Sessions
Learn more about the Ed.D. in Educational Leadership by joining one of our information sessions. We share information about the program, admissions requirements, courses, funding, and answer your questions about obtaining the Ed.D. RSVP to join one of the following sessions: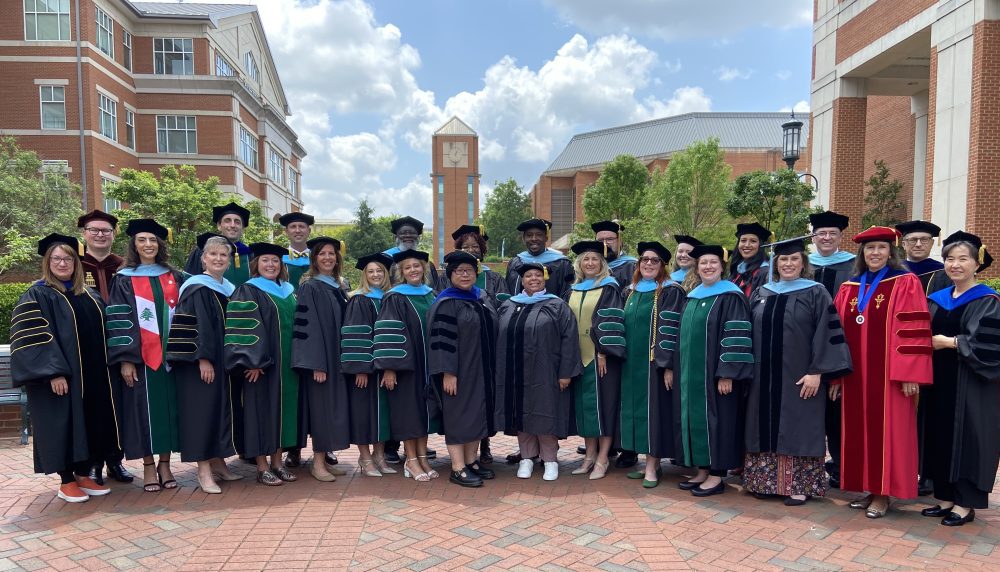 The Ed.D. program in Department of Educational Leadership will prepare you to be an effective leader in an evolving 21st century educational environment. Graduates of our program assume mid-level and senior-level leadership positions in P-12 public and private schools, colleges and universities, and government settings. The program is geared toward working professionals. We offer three academic concentrations:
Higher Education (Main campus)
Learning, Design and Technology (Distance education/Main campus)
P-12 Superintendency (School and District Level Leadership) (Distance education)
Coursework is underpinned with a focus to improve practice and scholarly research that is applicable for leaders to solve complex educational issues. The curriculum is divided into core or foundational courses, concentration specific, research, and applied dissertation coursework. The intentional sequencing of coursework, qualifying examinations, and advising are designed to culminate in an applied dissertation that addresses a specific professional problem of practice through research.
Admission requirements and course progression can be found in the Graduate Catalog.
Why Choose Our Program?
Our University
UNC Charlotte is North Carolina's urban research university. UNC Charlotte maintains a particular commitment to addressing the cultural, economic, educational, environmental, health, and social needs of the greater Charlotte region.
Flexible Study
Course delivery includes face-to-face, hybrid, and online meetings to meet the needs of working professionals, and students can choose to enroll part-time or full-time. Students can anticipate completing the program within four years. Many of the faculty integrate the use of technology as part of the learning process in their courses. Classes primarily meet on main campus in the evenings. Students in the P-12 Superintendency concentration are in a distance education program that meets at Mallard Creek High School, which is approximately 10 minutes from campus.
Expert Practitioners and Scholars
Our faculty include highly qualified scholars and practitioners with experience as principals, superintendents, and administrators. They are highly productive scholars who are recognized and respected in their respective fields of study. They are noted as engaging students in reflective learning experiences, rigorous research, outstanding graduate mentoring, leadership, and high quality teaching.
Career Options
Many of our graduates have distinguished educational leadership careers in academics and administration. They have positions in P-12 public and private schools, college, and university settings such as professor, program director, executive director, associate provost, building level or district-level administrators, and college presidents.
Cost Effective
The P-12 Superintendency and Learning, Design and Technology concentrations are highly cost effective with tuition offered at a distance education rate per semester. Learn more about scholarship opportunities and financial aid here.
Licensure
Graduates of the P-12 Superintendency concentration are eligible for North Carolina D-Level licensure.
Student Opportunities
Students have opportunities during and after degree completion to demonstrate a broad understanding of their roles as educational leaders in the organizations they serve. This is done through a critical understanding of theoretical concepts that undergird educational theory and behavior, leadership, emergent technology, and research. Our students are able to address problems of practice that face educational leaders including policy development and analysis, program management, and strategic educational leadership.
Our students have opportunities to collaborate on research with faculty. This work has been presented at various conferences including the North Carolina Association for Research in Education (NCARE), the Association for the Study of Higher Education (ASHE), and the Association for Educational Communications & Technology (AECT).
The Center for Graduate Life provides the support and community students need to meet the challenges they will face throughout their graduate experience. The Center offers professional development, career advice, skill development, and more. Virtual workshops are available on subjects such as graduate academic writing and research writing at the graduate level.
The University Career Center provides services, programs, and support for students and alumni.
ED.D. Graduate Programs Contact
Email program inquires to edld-edd@uncc.edu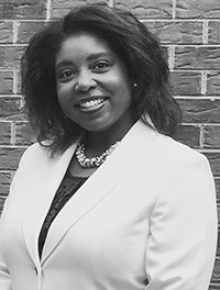 Dr. Cathy Howell
Ed.D. & M.Ed. Graduate Program Director, edld-edd@uncc.edu
Higher Education Concentration Coordinator, higher-ed@uncc.edu
---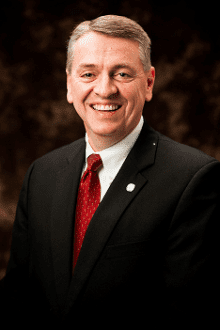 Dr. Walter Hart
Program Coordinator
walter.hart@uncc.edu
---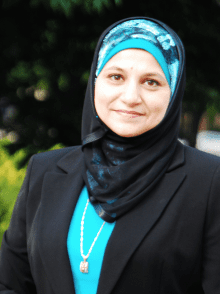 Dr. Ayesha Sadaf
Program Coordinator
asadaf@uncc.edu