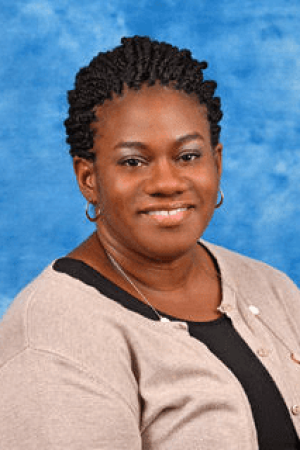 Cato College of Education, Mebane Hall 143
Tisha Greene
Assistant Dean & Clinical Assistant Professor
Dr. Tisha Greene is currently the Assistant Dean for School and Community Partnerships in the Cato College of Education at UNC Charlotte.
She is a two-time UNC Charlotte graduate having earned a BA in English and MA in English Education from UNC Charlotte. Dr. Greene also holds an Ed.D. in Educational Leadership from Wingate University. Before coming to UNC Charlotte she was an elementary school principal, central office administrator, and high school teacher. In 2015, Dr. Greene served as a member of the Charlotte-Mecklenburg Opportunity Task Force and in 2017 was named the Outstanding Administrator in Science Mathematics and Technology Education by the North Carolina Science Mathematics and Technology Education Center.
Her research interests include: sustaining teachers and leaders of color in high needs schools and the effects of mentoring and coaching of minority educators and its effects of retention in school-based positions.